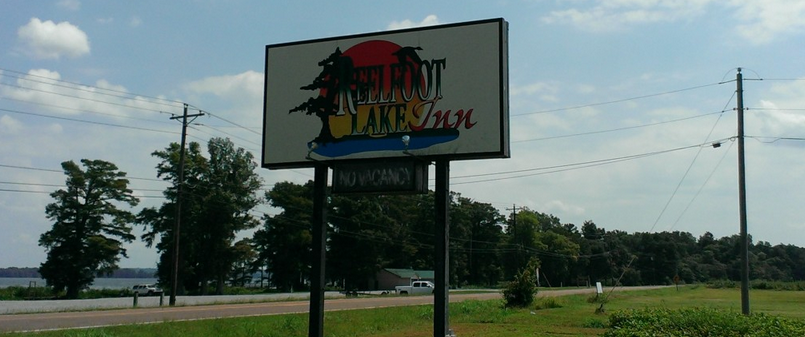 Rising from the banks of beautiful Reelfoot lake is the areas only completely new resort. Reelfoot lake inn,a beautiful facility, opened in the spring of 2000 with its large rooms, swimming pool, porches, balconies, boat rental, conference room, grills and attractive lake view. The inn's staff will be available to make your trip to reelfoot lake one that you will want to make an annual event.
Hunting and Fishing
The formation of the lake created a natural habitat for fish and waterfowl alike. Crappie, bluegill, largemouth bass, and catfish are among the sport fish that fisherman travel from all over to catch. Located on the Mississippi Flyway, Reelfoot lake also offers excellent duck and goose hunting. The Reelfoot lake area boasts excellent fish and game.
History of the Lake Reelfoot lake, one of the greatest natural fish hatcheries in the world, was formed by a series of earthquakes in the winter of 1811-1812. Once a cypress forest, the area that is now reelfoot lake sank during the earthquakes and was filled by water from the backward flowing Mississippi River. Wintertime and the American Bald Eagle go hand in hand at Reelfoot Lake. Our majestic national symbol makes its winter home on our beautiful lake.Eagle sightings are a common event from December through the first of March.Cypress trees located on the lake make a perfect nesting area for this predator, and the many varieties of prey help the eagles to return to Reelfoot lake year after year.
Reelfoot lake just across the street from reelfoot lake inn, this low-rise budget hotel is 1.1 miles from the Reelfoot Lake State Park Visitor Center, and 2 miles from downtown Tiptonville. The basic rooms offer minifridges, microwaves and coffeemakers, plus TVs and free WiFi. Amenities include a lobby with coffee and dining tables and chairs. There's also an outdoor pool and a lawn with picnic tables.